OK, so I've got a Karcher pressure washer and I need to clean my patio which is made up of red-bricks.
I have cleaned it before using the wand which worked very well, but took a long time and was a bit (bit?) messy...
Has anyone got experience of the T-Racer attachment that looks a bit like this: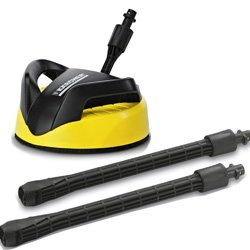 Is it worth getting? Is it better than just the wand? Does it get the bricks clean, or just give them a
bit of a wash
...?